The following education materials are developed by Group for Conservation & Research of Bats, Bangladesh as part of the first bat conservation education program in Bangladesh. The project is supported by Global Grassroots Conservation fund of Bat Conservation International and Columbus Zoo conservation fund.
If you are regular in face book, please like our page at www.facebook.com/gcrb.org.bd
Please feel free to use the materials in any Bat education purpose. For requesting the hard copy of these package please contact at nurul.dvm@gmail.com (within Bangladesh)
Short description of each item:
General Brochure:  The general brochure contains descriptive information about overall issues of bat conservation in Bangladesh aspect. It contain six sections including role of bats, myths and reality, threats to the bat population and way how we can help them. It printed in A4 paper with three fold in both side.  General Brochure_Bangla (pdf)
Rally Cap: It is designated for conduction the educational program among the school children. It can wear in head with a rubber band during rally. Rally Cap (pdf)
Calendar -2012: The name of the calendar is "Pollinator" and was prepared for fundraising purposes. It contains the pictorial representation of role of Bats in pollination.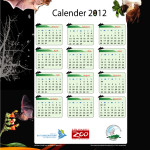 Friend of nature: The bold line of the banner is "We are the friends of nature" showing the role of bats in creating green earth with a forest background.
.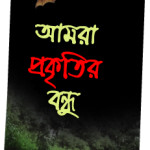 Insect control: The banner focused on role of bat in controlling the harmful pest of crops and vector of different disease. The bold line of the banner is "We provide a healthy and colorful earth by controlling insect of different diseases and pest of crops."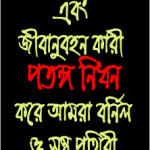 Pollinator – Banner: The bold line is "We help in pollination to create heaven like earth"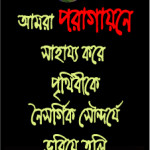 Seed Dispersal: The banner focused on role of bats in regenerating the natural forest by dispersing the seed of tree.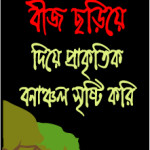 Biodiversity: The bold line is "we keep the balance of biodiversity"- illustrating the role of bat roost in harboring a vast range of biodiversity.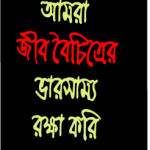 Bookmark: It contains the essential and leading organization web address for further consolidation of learning about bat.