The first in our network gap series of workshops, the SEABCRU Flying Fox Workshop was held in Phnom Penh, Cambodia 17th-19th October 2013.  The workshop was hosted by the Centre for Biodiversity Conservation of the Royal University of Phnom Penh (RUPP), and was conducted in collaboration with FFI-Cambodia Program. Dr Neil Furey (FFI-Cambodia, RUPP), of the SEABCRU Cave Team headed up the local host team, along with SEABCRU members Phauk Sophany and Chheang Sarak from RUPP.

Aims and Objectives
The flying fox workshop focused two of main goals of the SEABCRU flying fox priority: 1) developing baseline population size and distribution information and 2) addressing human-flying fox interactions (positive: pollination and seed dispersal; negative: crop raiding and as disease hosts).
In carrying out the workshop, we also contributed to the other identified goals of the flying fox group by a) collating information on the current population sizes and distributions of flying fox species; b) identifying conservation priorities across the region; c) identifying information gaps; and d) training participants in our newly established research protocols for assessing population size and dietary study.
At our meetings in 2012, we identified Indochina as a gap in our network with few biologists working on flying foxes and little information known about the species in the region. This workshop was designed to address this need. We invited participants who were active in biodiversity research and conservation and were the most likely to use the workshop outputs in their own research and conservation management activities.
To encourage research on flying fox ecology and population size and distribution in Indochina, our workshop had four main foci: estimating colony sizes to establish the distribution of populations in Indochina; dietary studies that can support investigation of bat ecosystem services; understanding the ecology of diseases associated with flying foxes; and mitigating conflicts between fruit bats and fruit farmers.  By the end of the workshop, all participants were able to:
assess the size of flying fox colonies
initiate dietary studies and ecosystems service evaluations
be aware of  disease ecology research opportunities and be able to conduct bat research safely
work with different stakeholders in fruit bat-farmer conflict management
use Darwin Core Format for data and be able to contribute to the SEABCRU database.
Facilitators:
Tigga Kingston (Texas Tech University, USA), Tammy Mildenstein (University of Montana, USA), Sara Bumrungsri (Prince of Songkla University, Thailand), Paul Racey (University of Exeter, UK), Kevin Olival (EcoHealth Alliance, USA), Danny Squire (Texas Tech University, USA) CE Nuevo (Philippines), Sheema Abdul Aziz (Rimba, Malaysia).
Workshop participants:
The flying fox workshop included 28 participants working in 4 countries across SE Asia, representing 5 universities, 2 academic institutes, 4 non-profit organizations, and 2 government departments. The following institutions were represented:
Angkor Centre for Conservation of Biodiversity (ACCB)
Centre for Biodiversity Conservation, Royal University of Phnom Penh, Cambodia
Chulalongkorn University, Thailand
Forestry Administration, Cambodia
Institut Pasteur of Cambodia
Institute of Tropical Biology, Vietnam Academy of Science and Technology
Integrated Solutions Asia Cooperation (ISAC), Cambodia
Kasetsart University, Thailand
Ministry of Agriculture Forestry and Fisheries, Cambodia
Royal University of Phnom Penh, Cambodia
Universiti Brunei Darussalam
University of Science, Vietnam
Wildlife Conservation Society (WCS), Cambodia
World Wildlife Fund, Cambodia

ALL RESOURCES DEVELOPED FOR THIS WORKSHOP CAN BE FOUND ON OUR RESOURCES PAGE

1.  Population Status and Monitoring – Lead:  Dr Tammy Mildenstein
 We identified Indochina as a region where little is known about flying fox population sizes and distribution and few (if any) biologists are conducting research to develop baseline population information. To increase awareness about flying fox populations within this region, we asked participants to help collate what is known about flying fox populations in the region
Objectives:
Establish what is known about flying fox colonies across Indochina
Development of a population size/distribution database for Indochina
Train participants in flying fox colony assessment methods
What we did:
We divided the workshop participants into three groups by country (Vietnam, Cambodia, N. Thailand). Within these groups, we summarized what is known about flying fox threats and conservation needs in each country and discussed who the main stakeholders are.  Representatives from each country group provided overviews of flying fox conservation and management in their countries to the workshop participants.

We asked each country group to summarize known flying fox population sizes and locations within their regions. Each group made a map of flying fox roosts and used a color code to describe whether the roosting population is well-known (i.e. verified, species composition and population sizes assessed) or not well-known (i.e. there is a purported roosting population of bats, but this remains unverified and species and population sizes are unknown or old (>5 years)).

In the classroom setting, we reviewed the why population monitoring is important and counting techniques commonly used for flying fox populations. We followed this with hands-on training, in which we trained participants in counting techniques and gave them the opportunity to conduct their own counts at two different flying fox colonies. On the last day of the workshop, we analyzed the data as a group and came up with total population sizes of the counted colonies. Using the participants' data, we also demonstrated the common sources of variance in count data and discussed the impacts of variance on trend detection counts.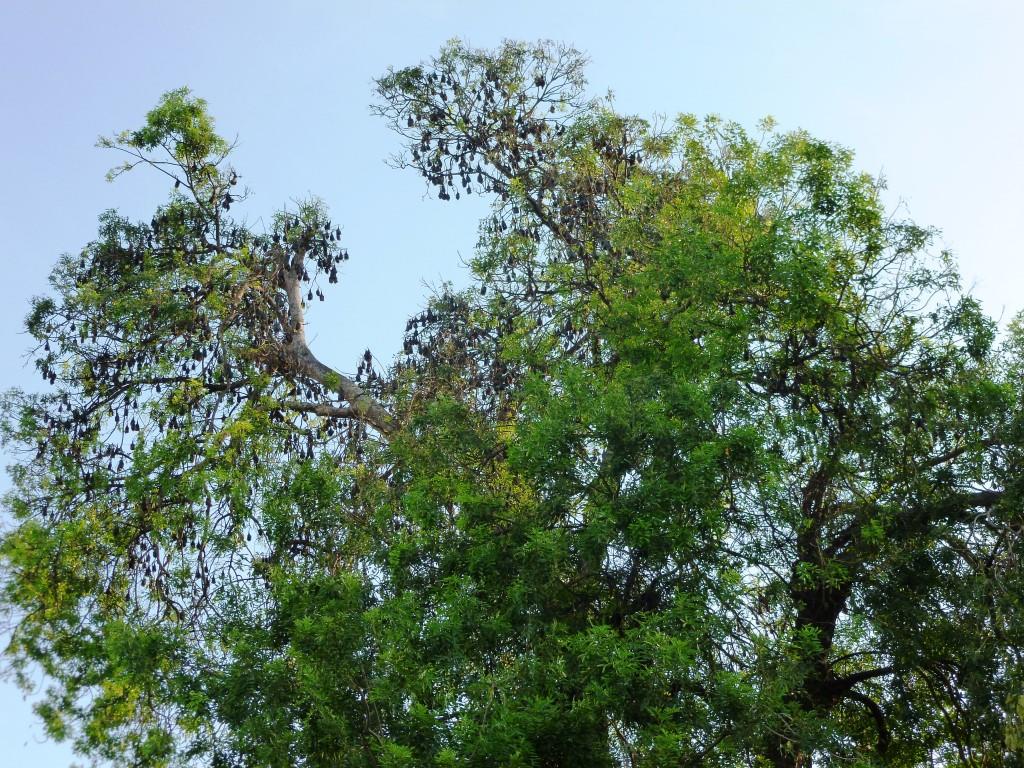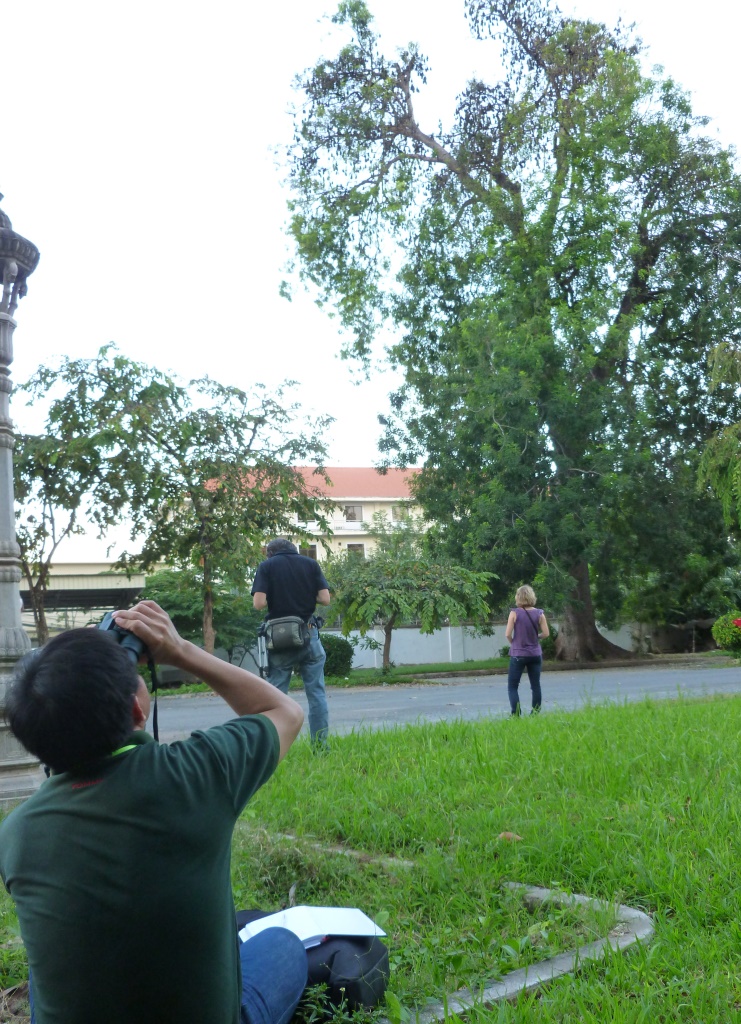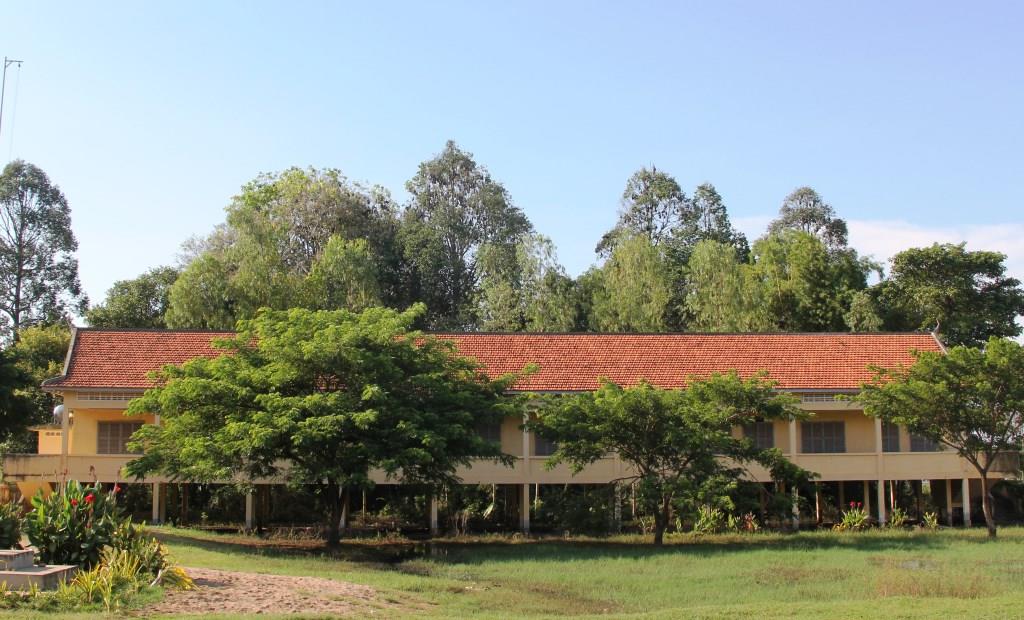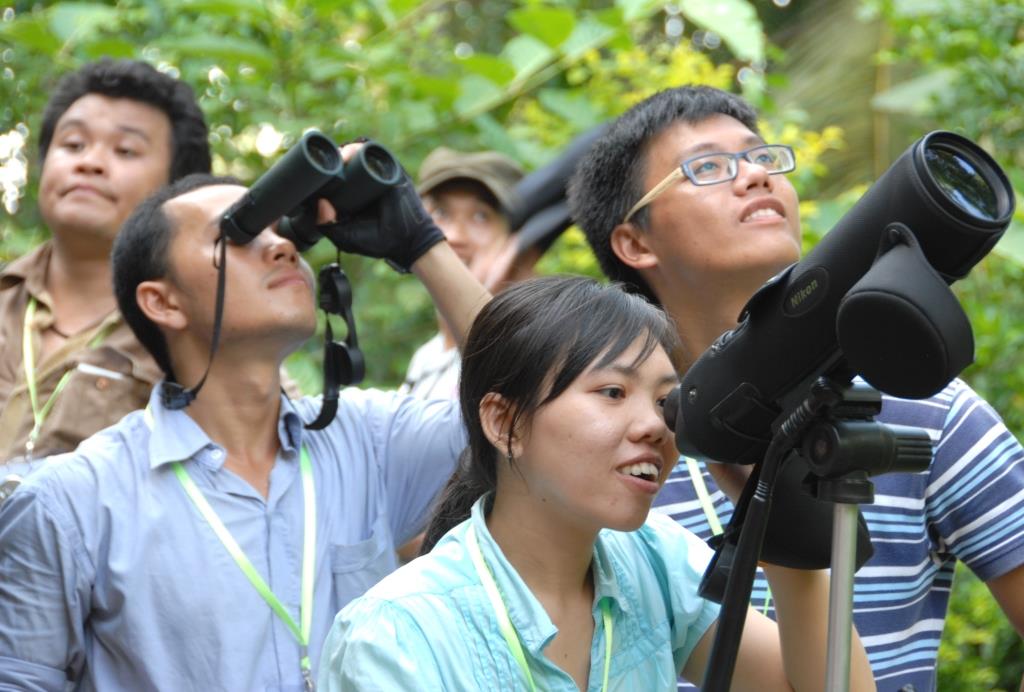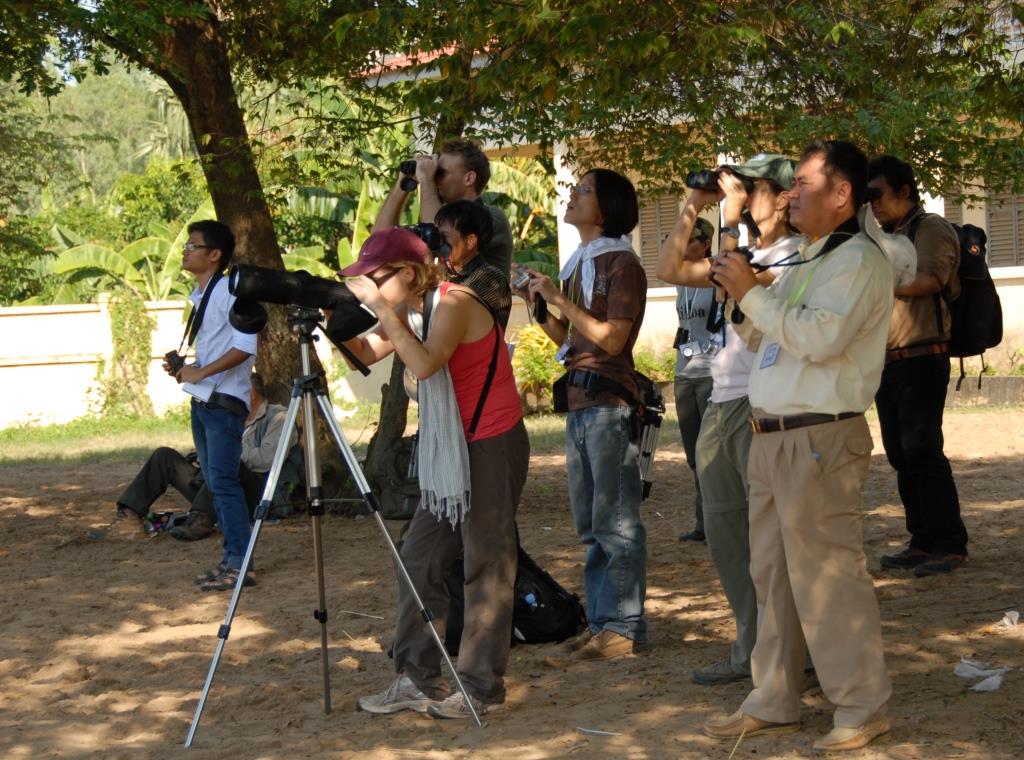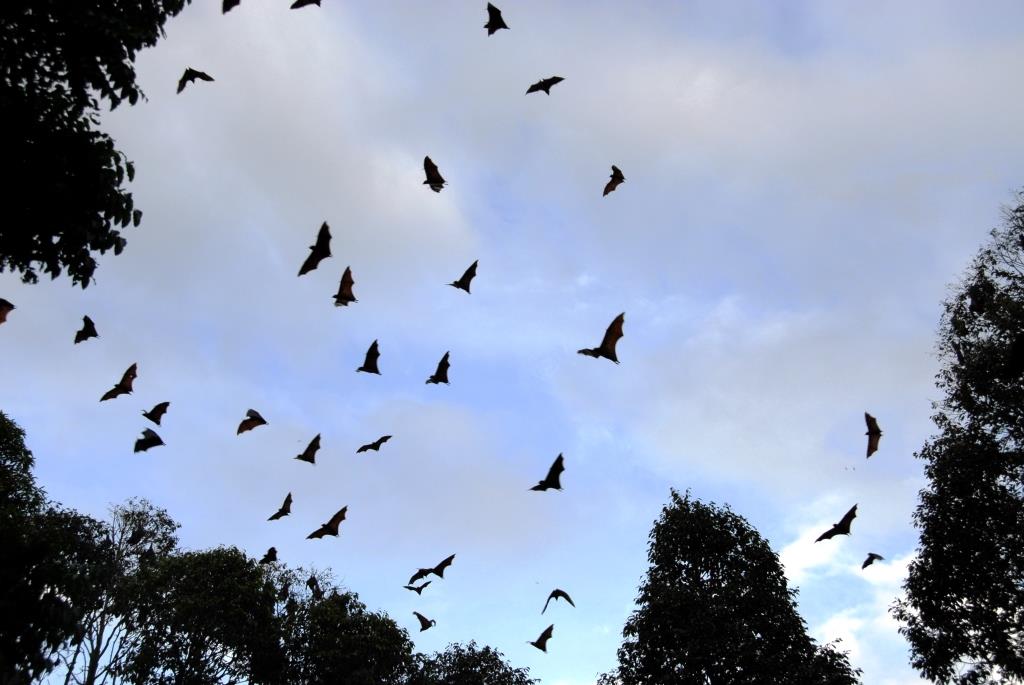 Flying Fox Conservation Overview.pdf

2. Flying Fox Dietary Studies – Lead: Dr Sara Bumrungsri
Objective:
To equip students for preparation and identification of flying fox diet and also study design
What we did:
An overview of diet studies including benefits, study techniques, possible research questions, and its implication were presented. During the visit to the colony of a flying fox, Pteropus lylei, in Kandal province, the technique for collecting feces was demonstrated. 15 students were engaged in collecting feces. The practical technique for slide preparation and identification of diet (seeds and pollen) were demonstrated at the workshop venue the following day. 15 Students together with another 5 senior researchers were engaged in practicing slide preparation and identification. All students identified the pollen found in feces as Eugenia malaccensis, a water apple which is commonly planted within the foraging areas of that colony. In addition, seeds of Ficus spp. were also identified. Group discussion on study design was undertaken. Several students including 1 PhD candidate and 1 MSc will carry out diet studies of flying foxes, P. lylei in Cambodia and P. hypomelanus in Malaysia. In the case of Cambodia, diet study is aimed to reveal diet and habitat use of flying fox especially during breeding period in which Nipah virus was found to be more prevalence than other period.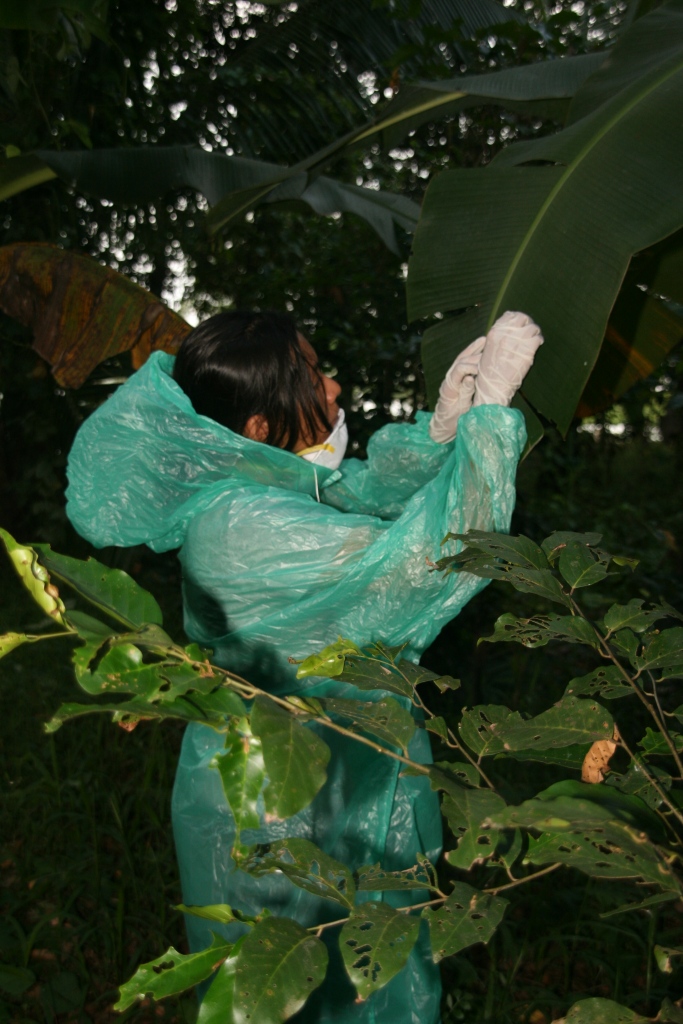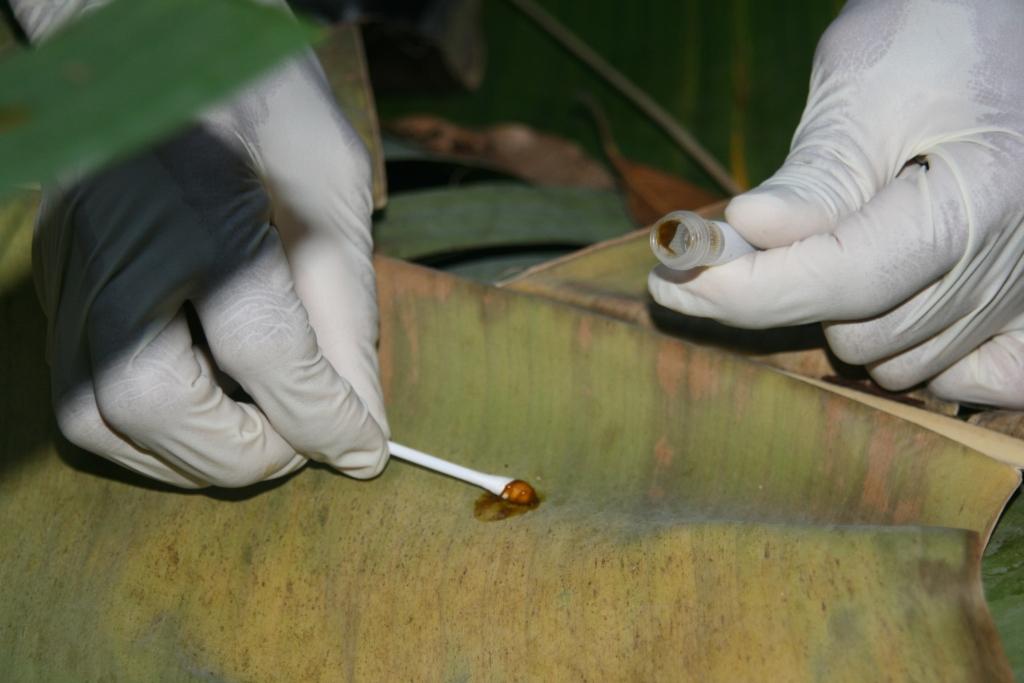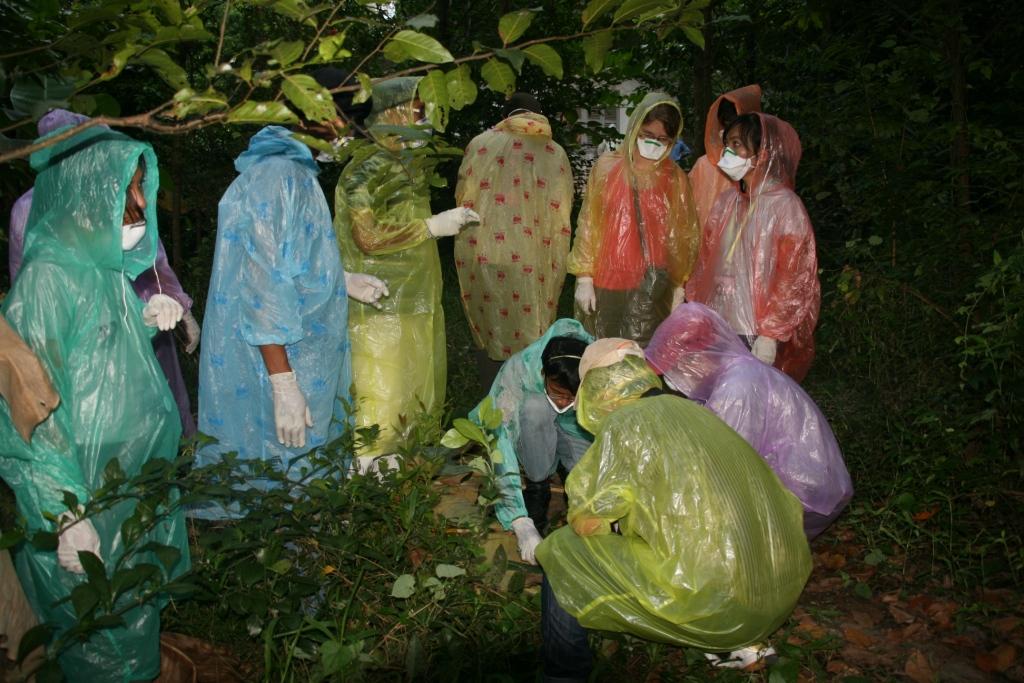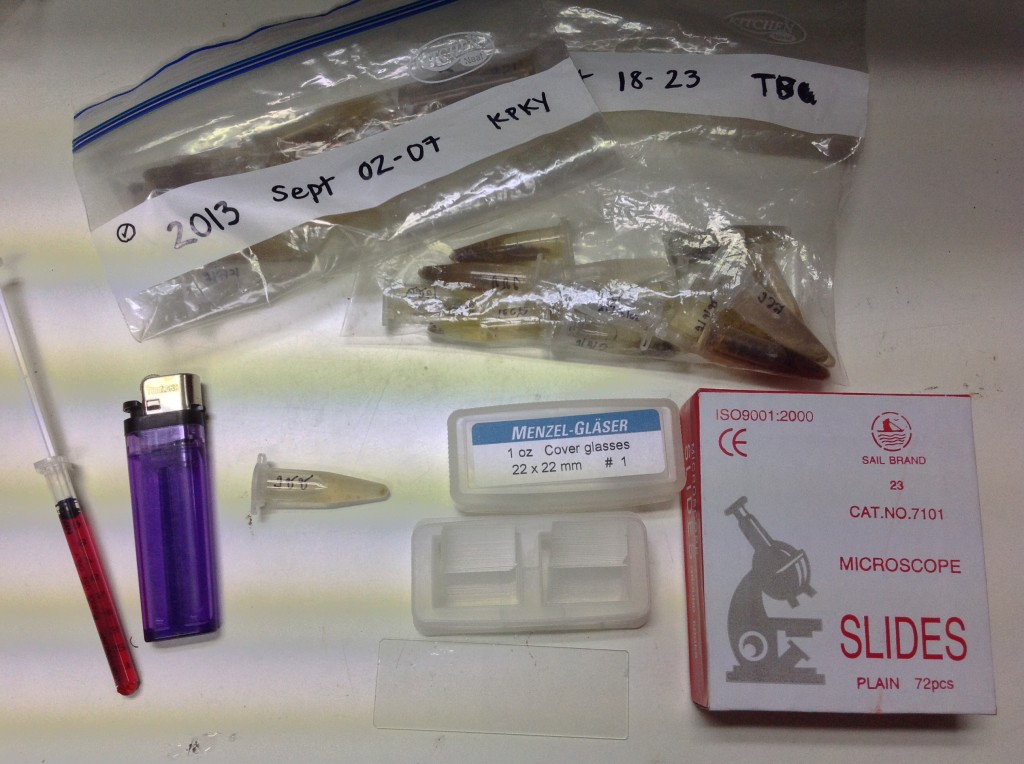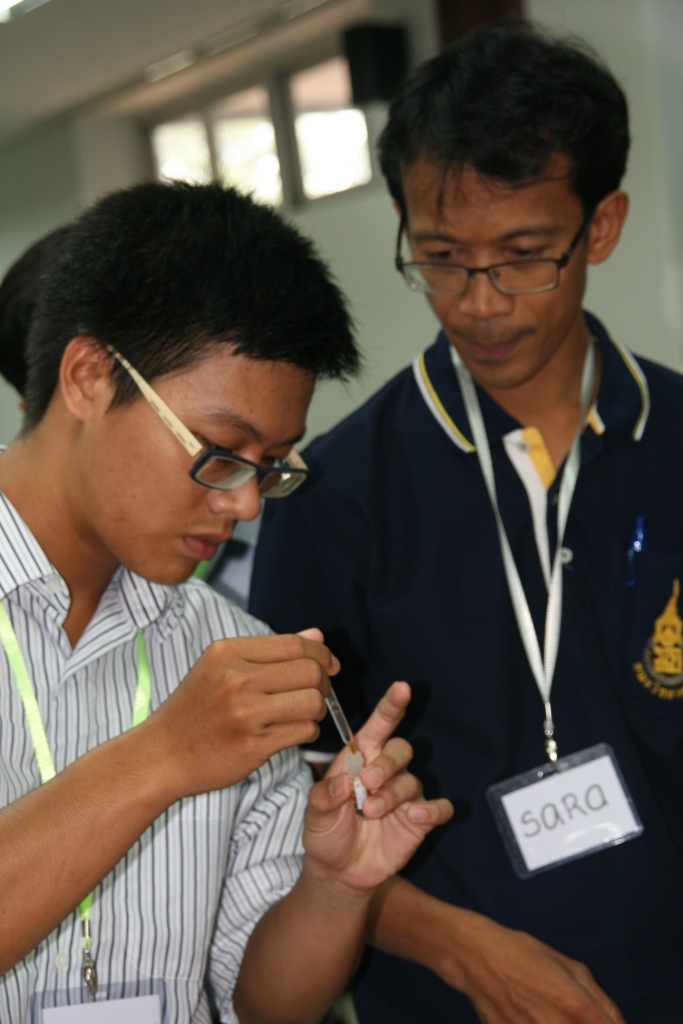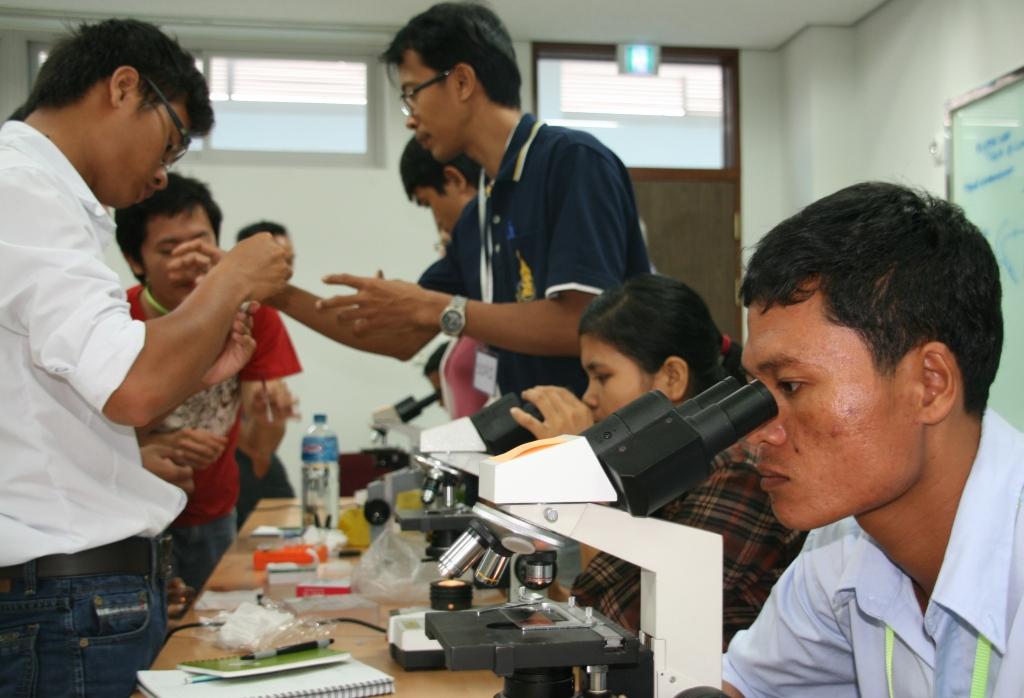 3. Flying Fox Disease Ecology – Lead: Dr Kevin Olival
 Objectives:
Pre-Workshop: Draft protocols for safety precautions to minimize disease risk from bat-borne zoonotic diseases, with a focus on flying foxes.
During Workshop: Review the risk of bat-borne diseases with workshop participants
During Workshop: Basic training in proper use of Personal Protective Equipment (PPE); and demonstrate the use of PPE during sample collection for disease ecology studies
During Workshop: Discuss study design and hypothesis testing for disease ecology research
What we did:
Recognizing that fruit bats may carry a number of diseases that can infect people, the SEABCRU Flying Fox Working Group led by Dr. Kevin Olival (Steering Committee and SEABCRU Disease Ecology advisor) drafted a document "Risk of Disease Transmission from Flying Foxes; SEABCRU Recommendations for Personal Protection and Safety"to provideguidelines for risk assessment and proper use of Personal Protective Equipment (PPE). We distributed this short document (3 pages plus references) and associated flow chart (to determine risk and recommended PPE) to participants during our workshop in Phnom Penh, October 2013.  These guidelines have also been posted on the SEABCRU.org website.

 Dr. Olival presented a 30-minute lecture giving an overview of bat-borne diseases and disease ecology research with extensive discussion of flying foxes and Nipah virus as an example. The session was followed by an extensive question and answer session to address concerns of participants.

 At a large Pteropus spp. roost in Kandal Province, Dr. Olival along with staff from the Pasteur Institute and Wildlife Conservation Society – USAID PREDICT project, demonstrated the procedures for the appropriate use of PPE. This was reinforced through an authentic demonstration of PPE while collecting bat roost urine samples for a longitudinal Nipah virus study (in collaboration with Pasteur Institute, Cambodia). Two participants were trained fully in the collection of samples and proper use of full PPE (tyvek suit, mask, eye protection, gloves, boot covers), and all other participants (n=30) were all required to practice taking on and off the minimum set of PPE (mask, gloves, and long sleeve disposable suit). The roost urine sample collection was followed by an extensive discussion on ways to integrate ecology in bat disease research at the site.

 During Day 3 of the workshop, we held a structured discussion on hypothesis testing and sampling/project design for disease ecology studies with all workshop participants. 

4. Mitigating the conflict between fruit bats and fruit growers – Leads: Prof. Paul Racey, Ms Sheema Abdul Aziz
Objective:
To briefly review the extent to which fruit bats feed on fruit crops and discuss who should take responsibility for mitigation, as well as increase participants' awareness of the conflict, the various stakeholders and views involved, and the need to work together to find a win-win solution.
What we did:
The various methods of direct and indirect mitigation were reviewed, including several successful approaches to netting crops and associated tree management, together with a wide range of aversive stimuli which had yet to be validated and planting decoy crops which has yet to be trialed.

Following on from the talk, a simple role-playing exercise was conducted in order to allow workshop participants to experience a hypothetical conflict situation involving different stakeholders. The role-playing exercise was adapted from SEABCRU's existing 'MBCRU Save Batu Caves' role-play. A conflict situation was designed around fruit bats feeding in orchards, and involving 5 main stakeholders: fruit farmers, guano collectors, bat scientists and conservationists, the Department of Wildlife and the Ministry of Environment. The participants acted out a stakeholder meeting chaired by Ministry officials, where each stakeholder group presented their arguments and views, asked each other questions and suggested solutions to the problem. At the end of the meeting a win-win solution was proposed to the satisfaction of everyone.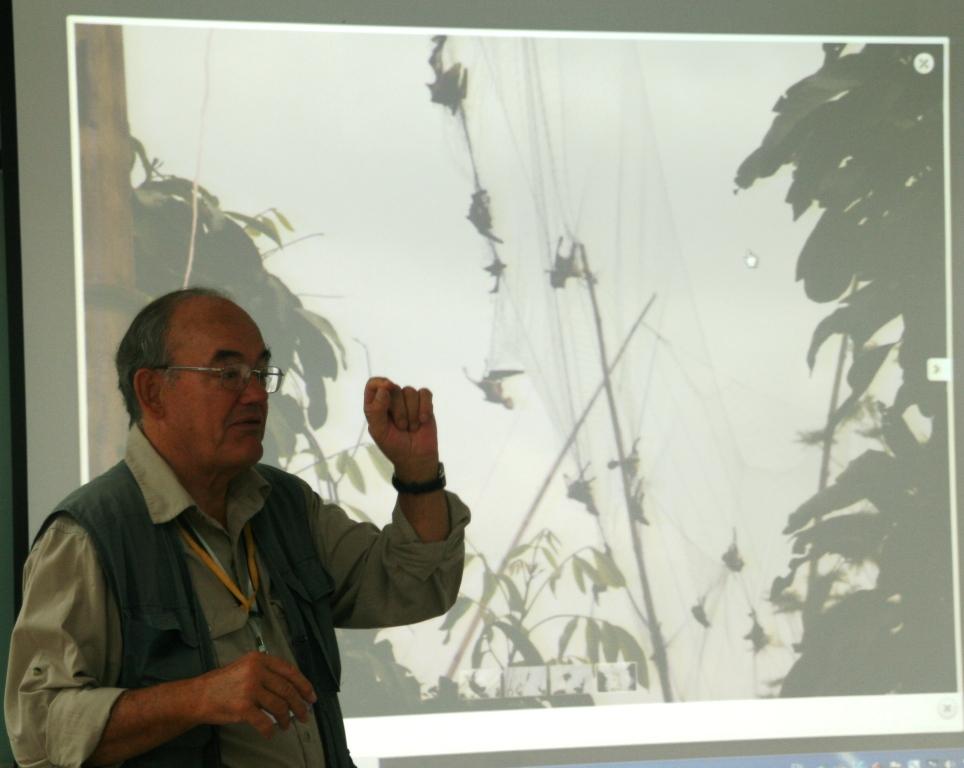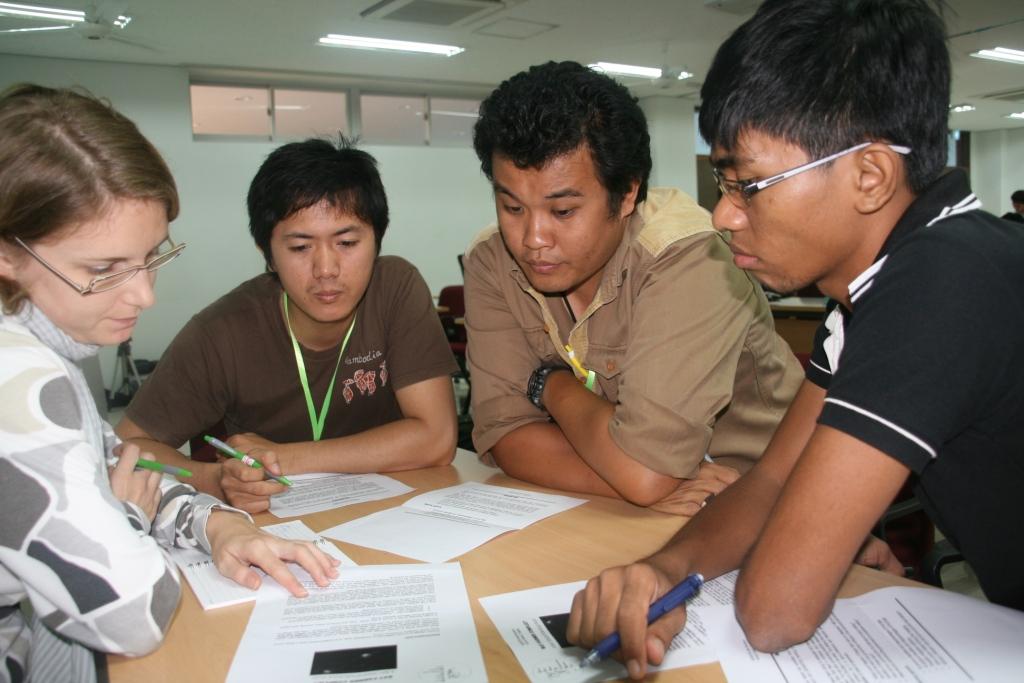 5. SEABCRU Database – Leads: Mr Danny Squire, Dr Tigga Kingston
 Objective:
Train participants in the terminology and use of the SEABCRU data collection protocol.
 What we did:
Participants  were introduced to the SEABCRU data collection plan, data definitions (based on DarwinCore standards), and given a Spreadsheet template and documentation to aid in their data collection and ability to contribute data to SEABCRU. They then worked in teams of 2-3 to enter field data collected during the workshop roost counts into the spreadsheet format.